PAYMENT OPTIONS AND INSURANCE COVERAGE
---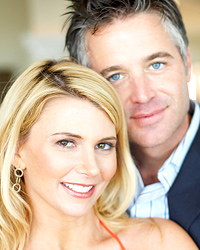 As a valued patient, we will gladly file your insurance claim electronically on your behalf. Please understand that we offer this service as a courtesy to our patients and we are not responsible for the benefits that your insurance company pays.
We are a Blue Cross Blue Shield, Delta Dental Premier, and Kid-Care CHIP in-network provider.
We will also work with most other insurance carriers.

With insurance you will be required to pay deductibles and co-pay amounts at the time of service. We will make every effort to estimate the eligibility of services amount and the out of pocket expense you will be required to pay. However, these estimates are not a guarantee of benefits. Once insurance has paid its portion, you are responsible for the remaining balance. Any balances unpaid for 60 days will be subject to a finance charge of 1.5% each month until your bill is paid in full. If a balance is not paid after 90 days we will forward your account to a collections agency.
For your dental expenses not covered by insurance, you can pay by cash, check, credit or debit card at the time of treatment. To discuss your payment options or insurance coverage, please call 307-745-8016.


For your convenience, we are pleased to accept CareCredit. Your dental expenses can be financed through CareCredit. CareCredit offers "no interest" payment plans. Please ask us

or click on the link below for more information

.
NO-SHOW AND CANCELLATION POLICY
---
We do value your time. Appointment time is reserved for you alone. We work with your schedule so that your dental appointments will cause minimal disruption of your daily schedule and will provide efficiency in completing your dental care. When you make an appointment, please be sure that you will be able to keep it.
Emergengies and unforeseen problems may arise, causing schedule changes. Emergencies are unexpected and seem to come at the most inconvenient times. If you have a dental emergency that needs immediate attention, we will always offer to see you at once. We expect that other patients who might be slightly inconvenienced by this will be understanding of the situation. At some point, they may need the same courtesy too!
Like many dental offices, this office does call to confirm your appointment. If you cannot make an appointment as scheduled, please notify the office. Any appointment(s) not cancelled 2 business days in advance is subject to a $80 cancellation fee. No-shows and same-day cancellations inconvenience other patients who need dental care and can cost the practice a lot of money by having doctor and staff idle. This ultimately increases costs for everyone. A no-show or same-day cancellation for a scheduled appointment will therefore result in a fee of $50 for every half hour of scheduled appointment time. More than 2 cancellations or no-shows in a 12-month period will require a deposit of $80 to schedule further appointments.
---
204 McCollum Dr Suite 202
Laramie, WY 82070
(307) 745-8016